Hexingtide (Early Access)
Hexingtide Two-Part Actual Play with Damn Good Games!
---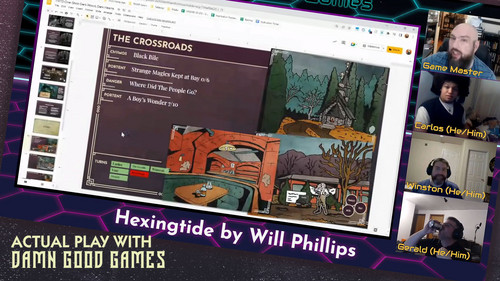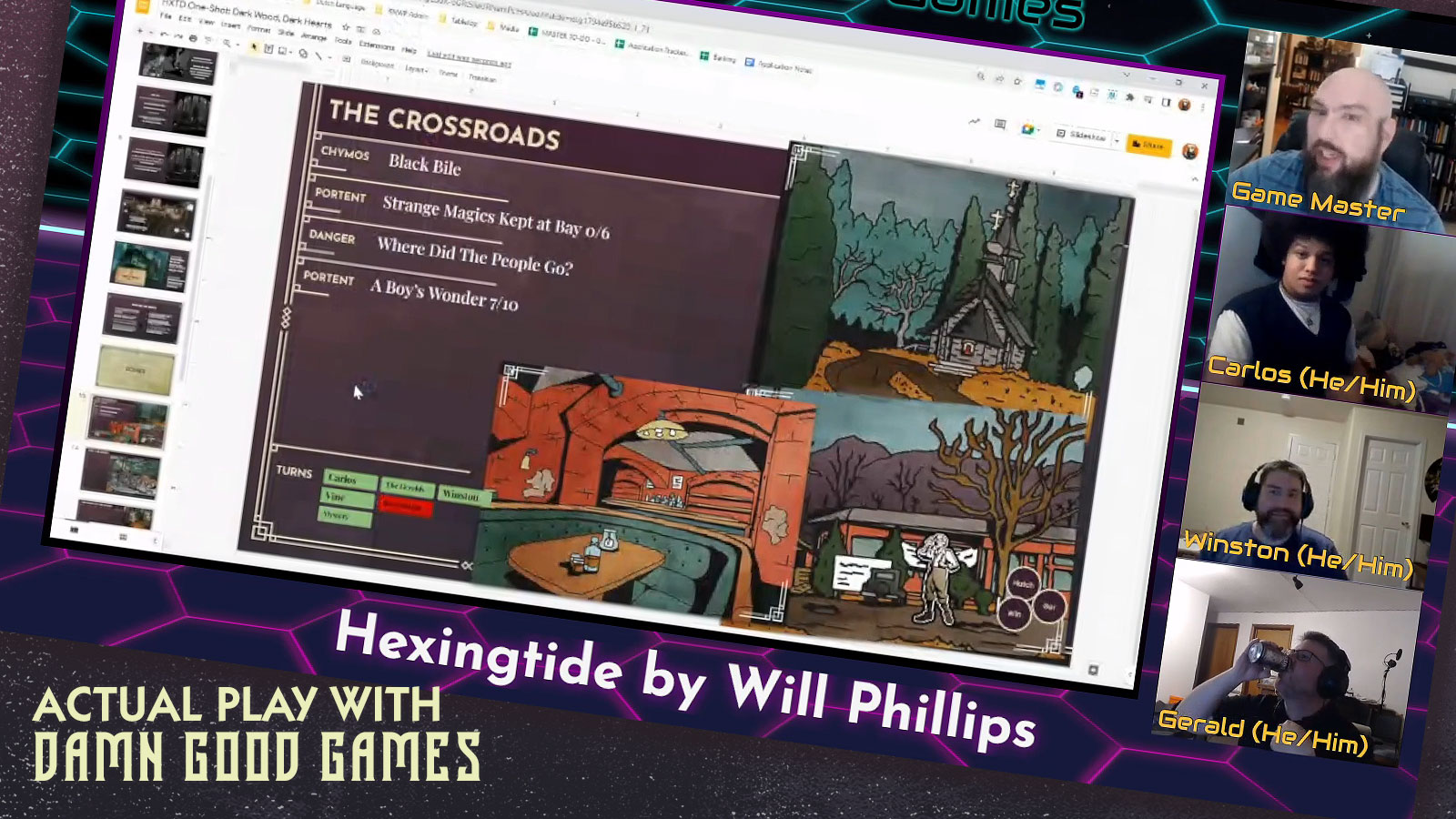 I was excited to spend the first two Wednesdays of November 2022 with Geoff and Don of Damn Good Games livestreaming an actual play of Hexingtide (using its current Playtest 2 rules; Playtest 3 coming soon). These two nights were first broadcast on their Twitch stream, but have since been moved to their YouTube.
If you've been curious about the rules, I think you'll enjoy these Hexingtide actual play videos:
Part 1: Hexingtide Character Creation
The first session was some introductory content, a bit of an interview, and most of the evening talking through character creation.
Hexingtide is a minimalist TTRPG system, most certainly. But as it uses open-ended descriptors, character creation isn't as quick as some OSR-style games. It requires characters to bring their creative thinking to the table first.
Part 2: Hexingtide Adventure Actual Play
The second session was the meat and potatoes of the adventure itself. Our three PCs have been called out to a country roadhouse aside a country road in search of missing farmers. What strange fate awaits them deeper into the wood?
Sound Interesting? Join an online game in Dec or Jan!
A quick update on the return of online playtesting opportunities:
The November dates are now all booked! I will be sending an email after this one to those of you who have signed up, and GM Joe will be following up.
We have plenty of room for Sunday Dec. 11, 1:00-5:00pm EST (GM @kiltedfiend).
Some spots are left for the three-part adventure on Thursdays Jan. 12, 19, & 26, 7:00pm EST (GM @SheepDaft).
SIGN UP HERE:
https://airtable.com/shrztEdCV4GKTXyOK
Get Hexingtide (Early Access)