Hexingtide (Early Access)
Sign Up for Online HEXINGTIDE Games in Nov, Dec, & Jan!
---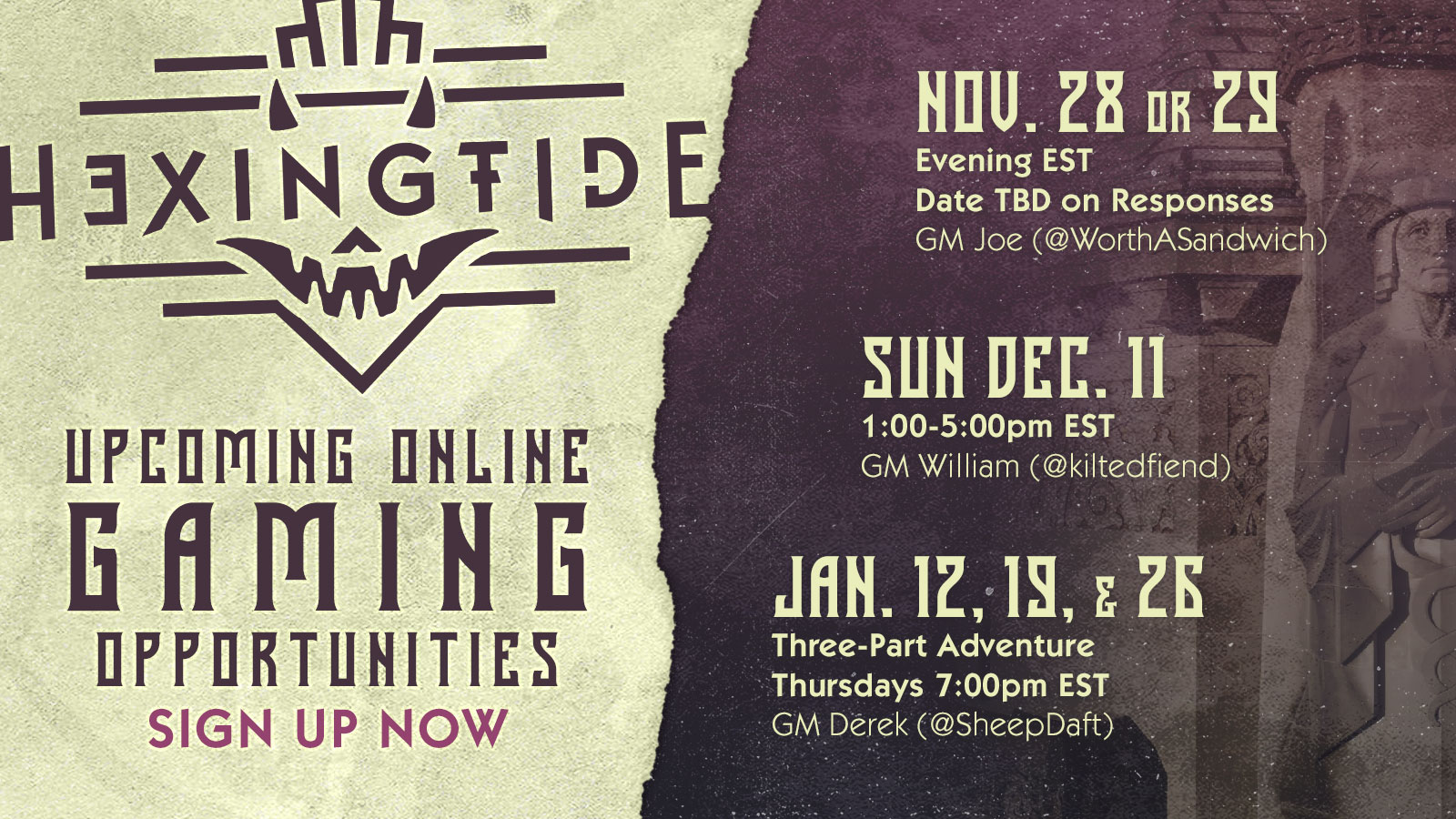 People have asked, and I'm happy to say it's official! Online playtests of 🦇HEXINGTIDE🦇 are back! (My TTRPG of Minimalist Monstrous Roleplaying!)
Join @WorthASandwich in Nov, @kiltedfiend in Dec, or @SheepDaft for a three-parter in Jan!
Sign up for one - or all! - of these games with this form:
https://airtable.com/shrztEdCV4GKTXyOK
3-5 players each. FYI: very few spots left for November.
Get Hexingtide (Early Access)