Hexingtide (Early Access)
Summer Playtest One-Shots: June 2, June 12, & July 7
---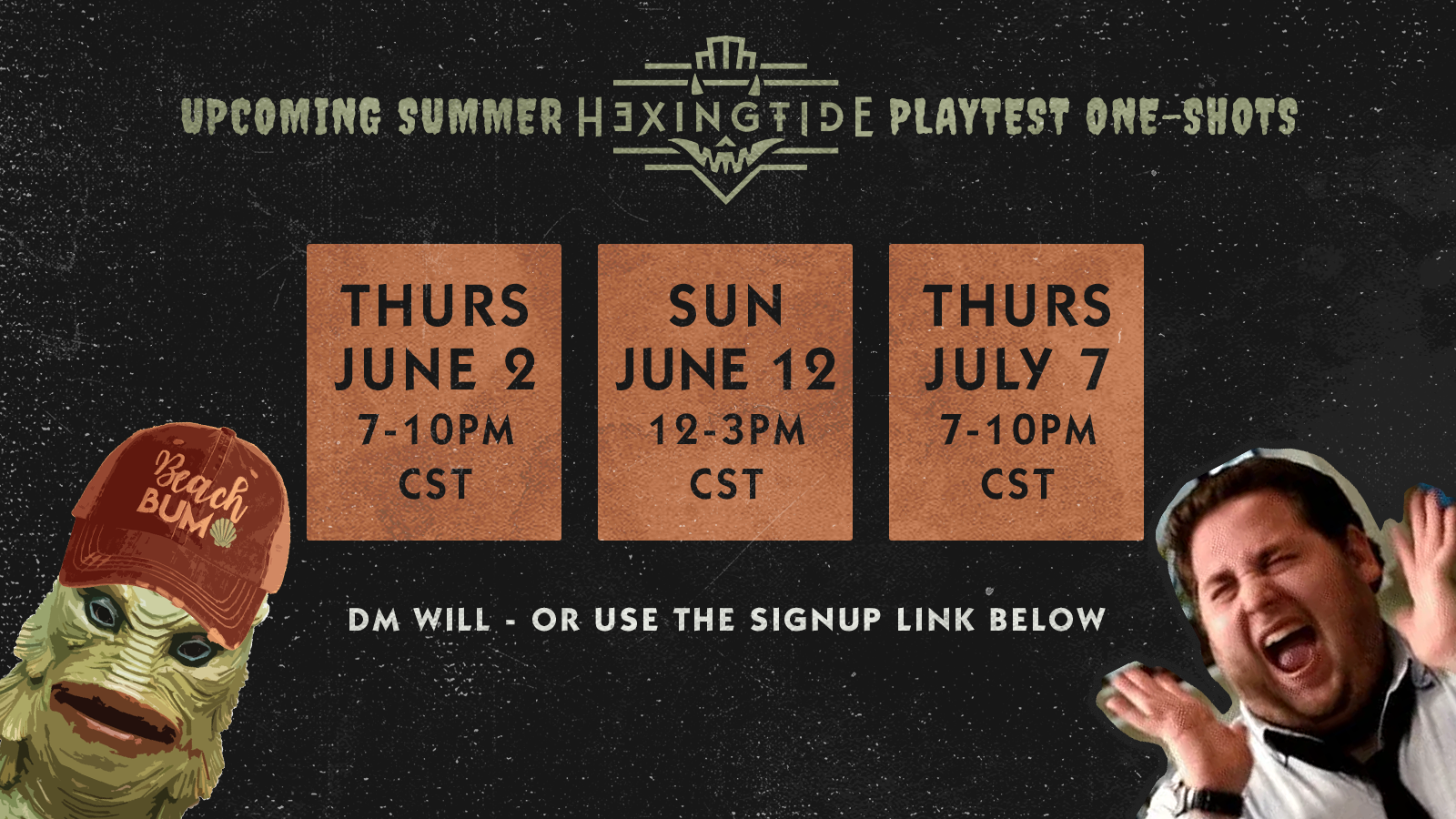 Things have been quiet over the past few months as I've recently taken on a new job. My focus has been there (as you can imagine).
Now that I feel I've gotten my feet under me, I'm beginning playtesting for Hexingtide 0.20:
I am scheduling three online one-shots:
Thursday, June 2nd, 7:00pm CST ~ 10:00pm
Sunday, June 12th, Noon CST ~ 3:00pm
Thursday, July 7th, 7:00pm CST ~ 10:00pm
4-5 Players for each session
About the sessions:
We'll be using Google Meet.
It won't be recorded or streamed.
We'll use Google Slides for character sheets.
I'll provide pregen characters, but feel free to make your own character in advance (but let me know).
How to signup to play (it's easy):
Thanks for your interest in helping playtest!
Get Hexingtide (Early Access)