Hexingtide (Early Access)
Join Me for a Playtest One-Shot, Friday Feb. 11th!
---
UPDATE: Calendars are hard. Playtest session is Friday the 11th, not the 12th.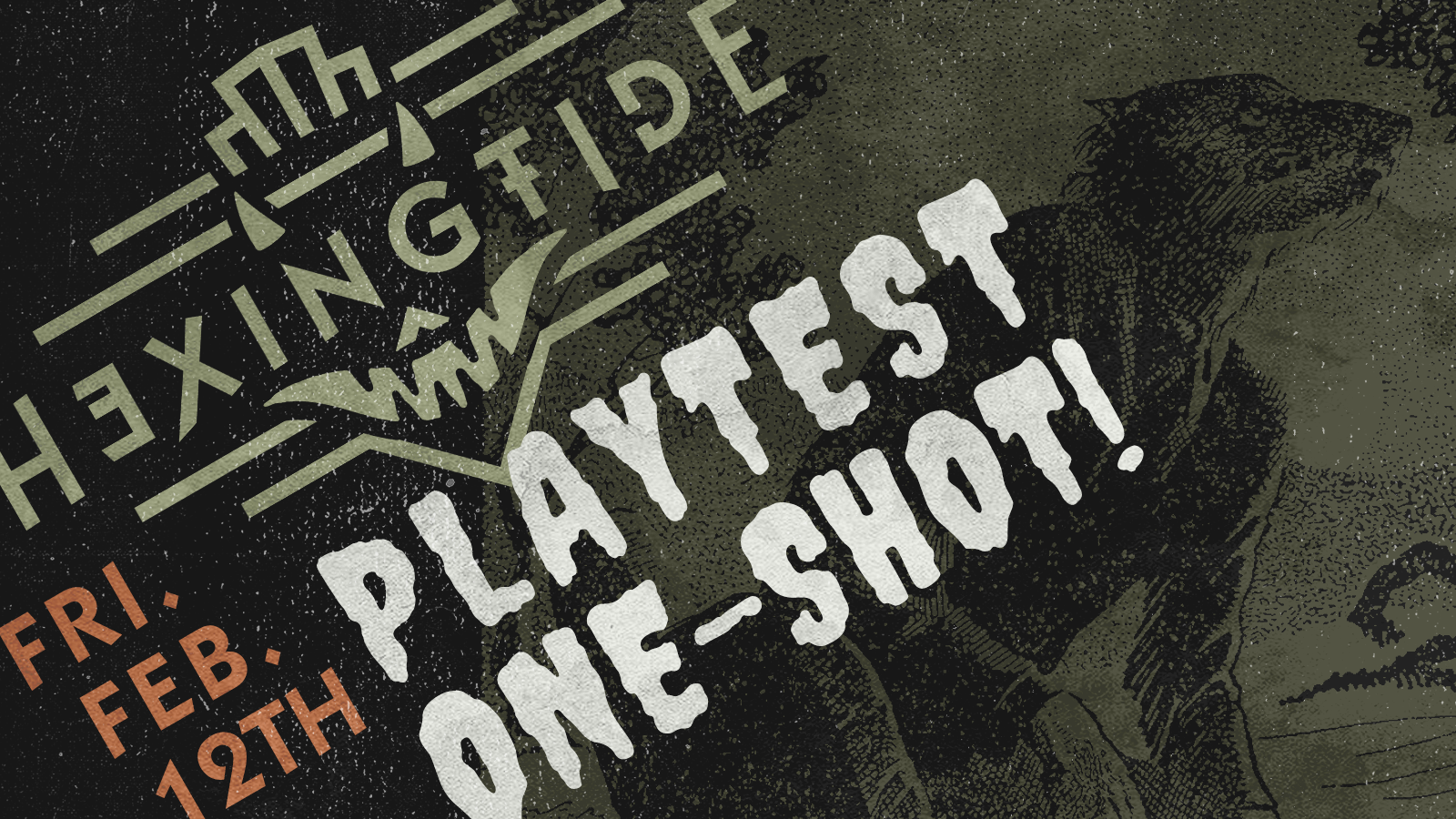 If you've checked out the rules and would like to join me for a playtest one-shot, here's your first chance!

Join me next Friday for a short one-shot session of Hexingtide!
Date: Next Friday, Feb. 12th
Time: 7:00pm CST, 2-4hrs.
Platform: Google Meet (will send URL). Sheets on your own or via Google Slides.
Genre & Tone: Spooky action-adventure with monstrous protagonists
Would love to demo the game with folks!
IF INTERESTED:
Get Hexingtide (Early Access)