Hexingtide (Early Access)
Q&A + Character Creation Walkthrough, 27 January, 8:30 EST
---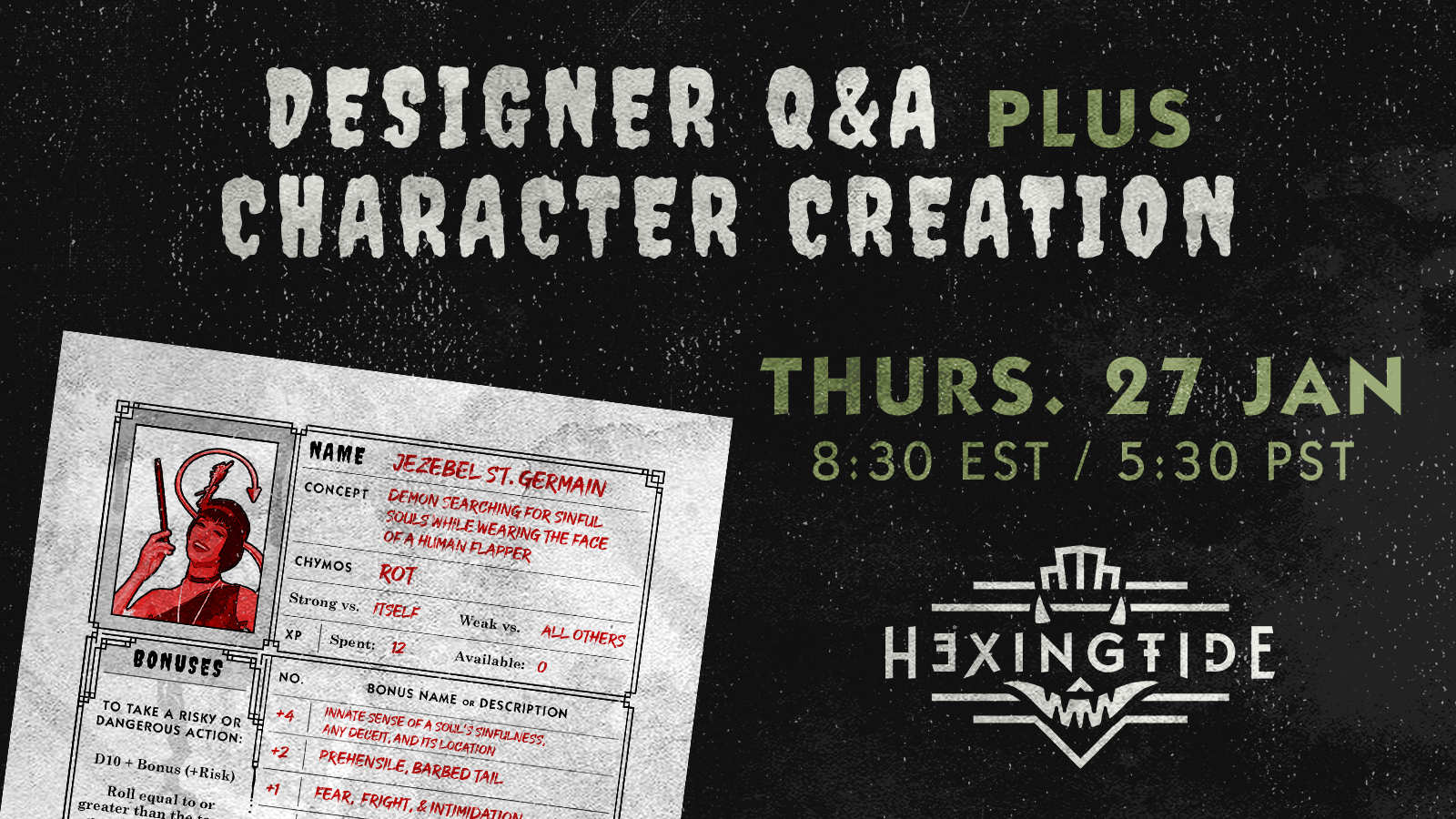 Checked out the rules and interested in learning more?
Have questions?
Considering playtesting the game?
Join me Thursday night, 27 January, at 8:30 EST / 5:30 PST for a Q&A session followed by a group character creation walkthrough.
I'll host this via Google meet, so if you'd like the invite, do one of the following:
Fill out the playtest signup:
https://airtable.com/shry2SLqZ4ijAW9og
(This is definitely my preference. That way I have your contact info saved.)
PM me at the RPGPub forum as WillPhillips
I look forward to chatting with you Thursday!
Get Hexingtide (Early Access)